After Cologne in June 2013 I enjoyed another fantastic lesson by Steve Maxwell! His brand new seminar "Mobility-Conditioning for Jiu Jitsu & MMA" was held in Sydney yesterday and I was quite happy to attend. Finally, after a very long break I started to train BJJ in August 2014.
From my point of view this seminar was really good for MMA athletes, personal trainers, coaches and for people who are interested in long-term health/fitness.
Steve's amazing knowledge, lifetime experience, his great way to teach and demonstrate made this seminar super recommendable. I intensified my knowledge and gained new inspiration for even more effective exercises, which you can enjoy in our sessions! 😉
I look forward to meet him again. For the time being I wish Teresa and Steve a pleasant journey around the globe and many successful seminars!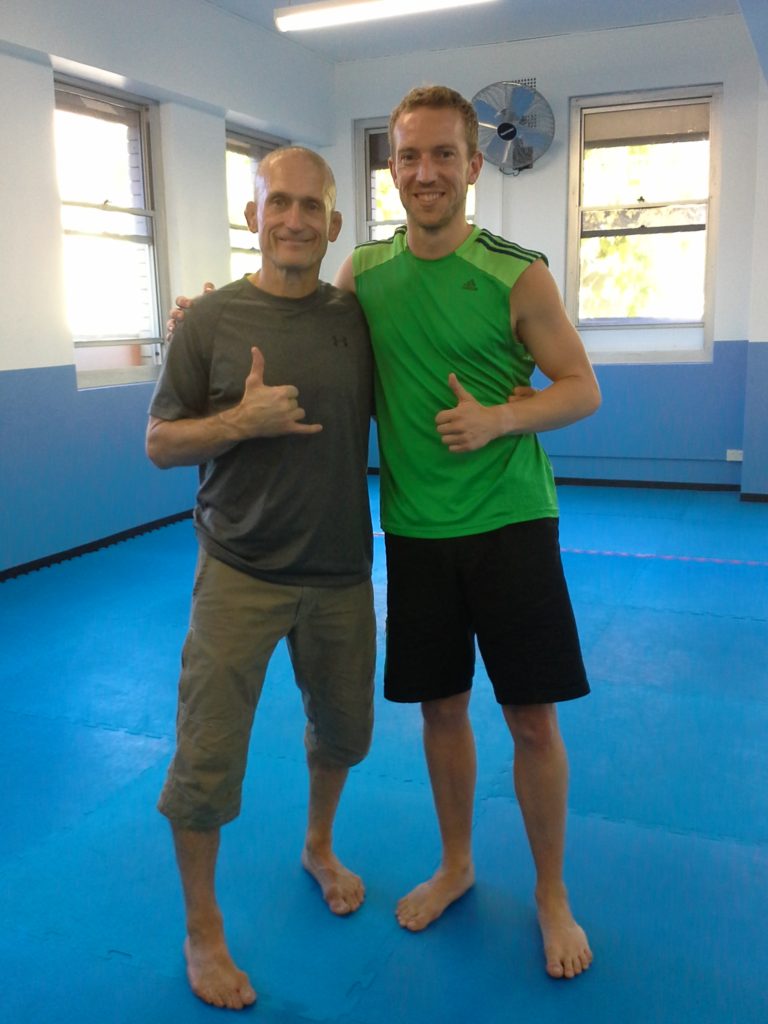 PS: Thanks again Steve! Please say "Hi" to Till in Cologne! 🙂